The PittEd Justice Collective actively supports, and is supported by, a number of community-focused projects and initiatives that advance educational equity and justice.
Below are featured partnerships.
Shifting Power in Educational Research and Development

Offered in partnership between the Pitt School of Education and Remake Learning, this research project seeks to center the voices, knowledge, and skills of Black and Latinx educators in educational research. The project is funded by a $1 million grant from the Bill & Melinda Gates Foundation. Shifting Power aims to shift these traditional power dynamics that are inherent in many research and development (R&D) infrastructures. By providing connections, resources, and a platform, Black and Latinx educators will be positioned to directly influence local R&D in education. As we learn together, this process will hopefully inform equity-centered R&D processes nationwide.
Visit the Shifting Power website for more information.
Southwestern PA Personalized Learning Network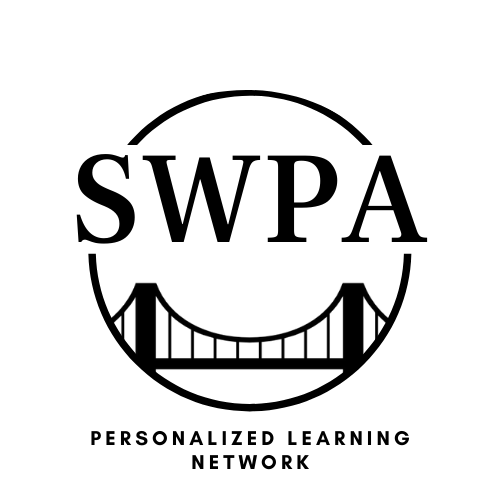 Educators face unique challenges in engaging today's tech-savvy students and preparing them for a rapidly shifting career landscape. Traditional practices with "one teacher teaching one subject, to one class, using one curriculum, at one pace, for one hour" must evolve. We need innovative new strategies where instructional practices are flexibly adapted to meet the needs of each student and students are actively involved in determining the path and pace of their learning. To help tackle the challenges of implementing personalized learning, a group of schools have come together to form the SWPA Personalized Learning Network. The goal of the network is to facilitate a dialogue where educators can discuss their projects and collectively strengthen and accelerate their programs by sharing successes, issues and lessons learned.
View the SWPA Personalized Learning Network website for more information.
Remaking Tomorrow: Learning in a Post-Pandemic Future

Remaking Tomorrow: Learning in a Post-Pandemic future provides insights into how to think differently about schools, early learning centers, libraries, museums, and all of the other places where young people learn. The report was co-produced by Remake Learning, KnowledgeWorks, and the Grable Foundation. Pitt School of Education Dean Valerie Kinloch, a Co-Chair of Remake Learning, helped to create the report.
View the Remaking Tomorrow report for more information.