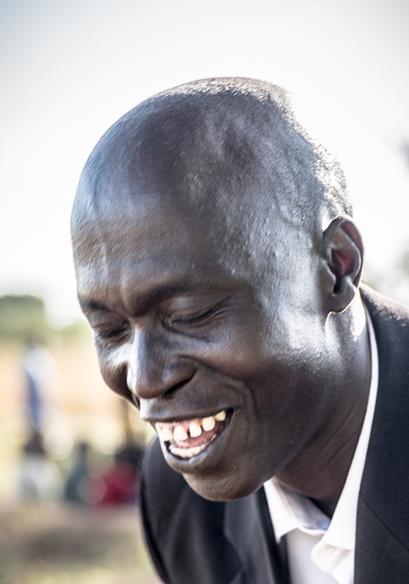 At the small school run by Silver Francis Oonyu in rural Opucet, Uganda, the sound of bells jingling accompany the shouts and laughter of children playing spirited games of soccer in the dirt field. 
The bells are attached to the ball and help the students, who are blind, to find the ball. Sighted helpers run beside the students to help guide them. The activity is fun. It's also educational.
"When you hear and touch you get to learn," said Oonyu, explaining his educational philosophy.
Oonyu has made it his mission to empower children who are disabled. In 2014, he founded the Silver Memorial Inclusive Learning Center (or SMILE) School in Opucet, Uganda. The school teaches about 200 students on how to effectively use adaptive tools, including Braille, information communication technology, and canes. 
This past October, halfway across the world at the University of Pittsburgh, approximately 100 people gathered to honor Oonyu at the 2019 Sheth International Awards. Oonyu, a 2012 alumnus of Pitt Education, was presented with the 2019 Sheth International Young Alumni Achievement Award for his work with the SMILE School. 
Although a visa issue prevented Oonyu from attending the award ceremony in person, he did not let that stop him from participating. Oonyu joined the ceremony via Skype. 
 "Oonyu's 200 students have the opportunity to understand how their lives can be improved through the power of education," said Valerie Kinloch, the Renée and Richard Goldman Dean of the Pitt School of Education, as she addressed the crowd. She praised Oonyu for embodying the spirit of Pitt Education. His work in creating an inclusive school for children with disabilities, she said, aligns with the School of Education's mission to ignite learning. 
The audience then watched a video of Oonyu's acceptance in which he thanked his extensive support system, including his American host family from when he studied at Pitt Education. 
Moved by his words, the audience rose to give Oonyu a standing ovation.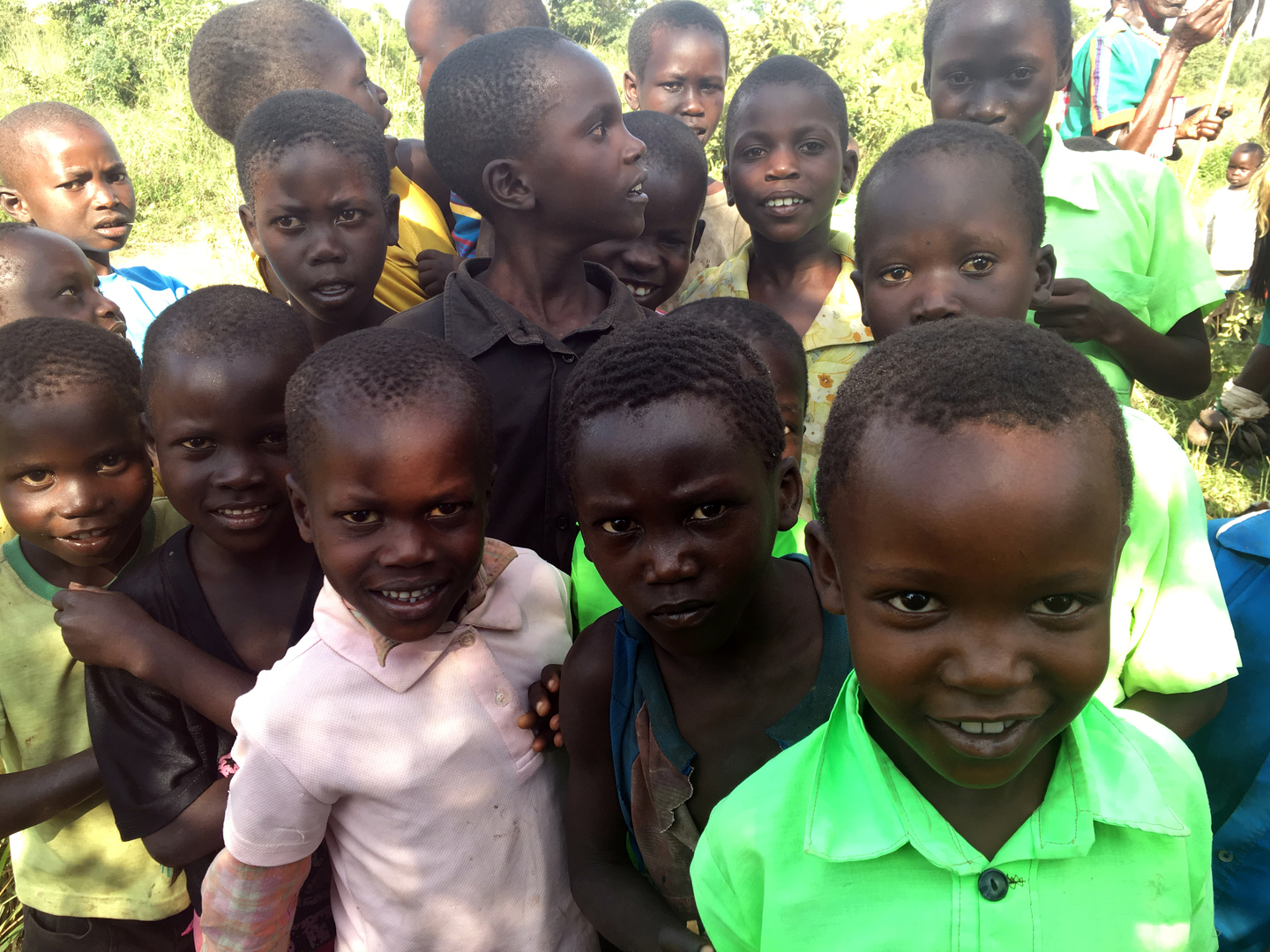 Children at the SMILE school.
Forming Connections From Pittsburgh to Uganda
Oonyu obtained a Master of Education in Special Education from Pitt. He also received a certificate in African Studies. He worked closely with the African Student Organization under the advisement of Macrina Lelei. The knowledge he gained from Pitt, combined with his life experience, empowered him to create rural Uganda's first inclusive school where all children, regardless of ability status, are welcome.
Oonyu himself grew up as a blind child in rural Uganda. He could not get the special care he needed. Now, he has made it his life's mission to provide services for children with disabilities. Oonyu says some people believe that investment in a blind child is not worthwhile, but he believes in providing services to children who are disabled in order to empower them. For him, inclusion means adjusting the existing culture and curriculum to account for individual differences. 
As word spreads and the SMILE school becomes more well-known, an increasing number of students want to come to the school. This puts  a strain on the school's resources, which are already in short supply. Fundraising efforts in Pittsburgh have provided the financing to pour concrete floors on two of the classrooms but more money is needed to pour concrete floors on the other classrooms, ramps, and walkways. In addition, despite the Opucet community's pitching in to build toilets, there are not enough for the great number of students.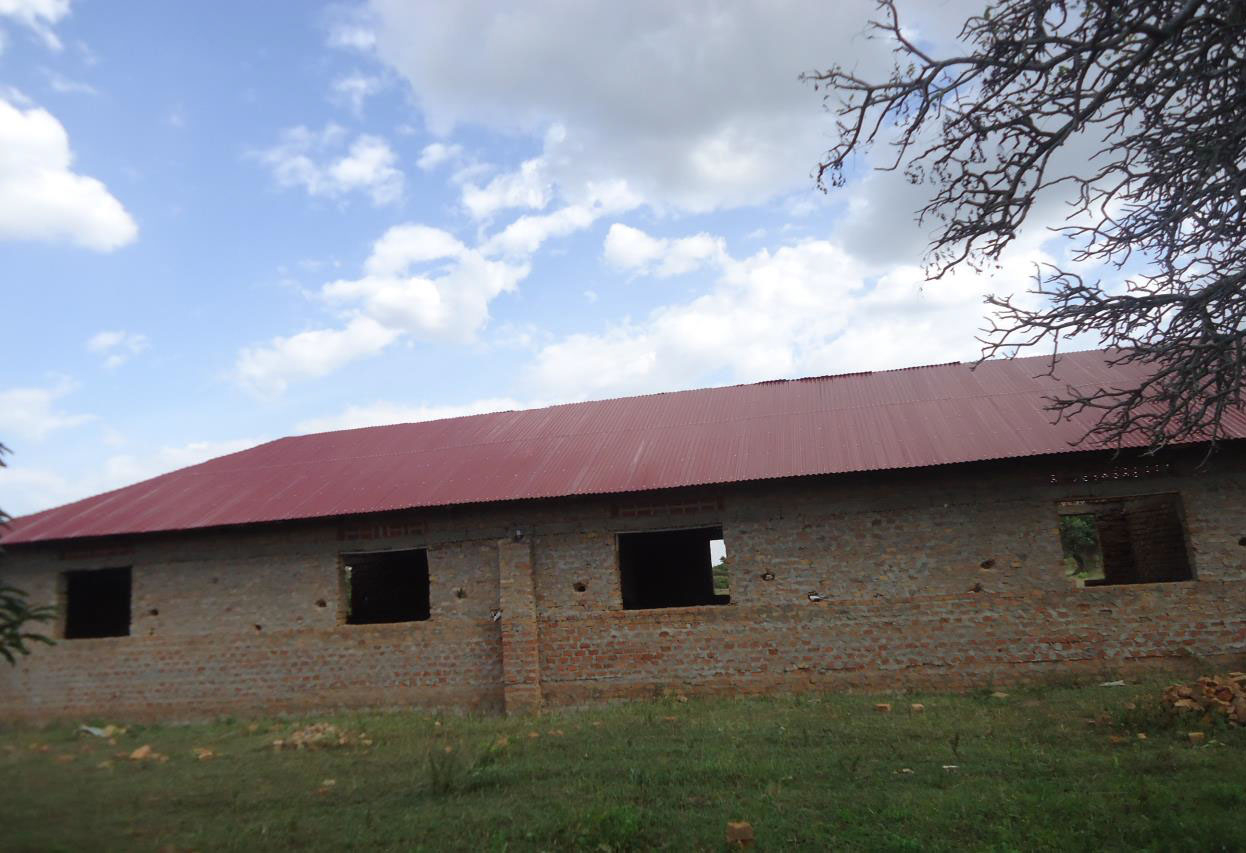 The SMILE school in Opucet, Uganda.
The biggest challenge faced by students and their families is tuition.  "It is a rural, agricultural region in which many of the families do not have money for tuition," said Susan O'Rourke, a Carlow University professor who co-founded a non-profit, Vulnerable Children and Youth Action (VCAYA), to manage donations for the SMILE school. "Silver has been reluctant to turn any child away knowing that they would not receive an education if it were not for SMILE. Consequently, it is difficult to pay the teachers and so they often have to go elsewhere to make a living." 
Oonyu dreams of providing scholarships to SMILE students. To achieve this, he hopes to have donors sponsor a SMILE student for about $150 a year.
Paying It Forward to Students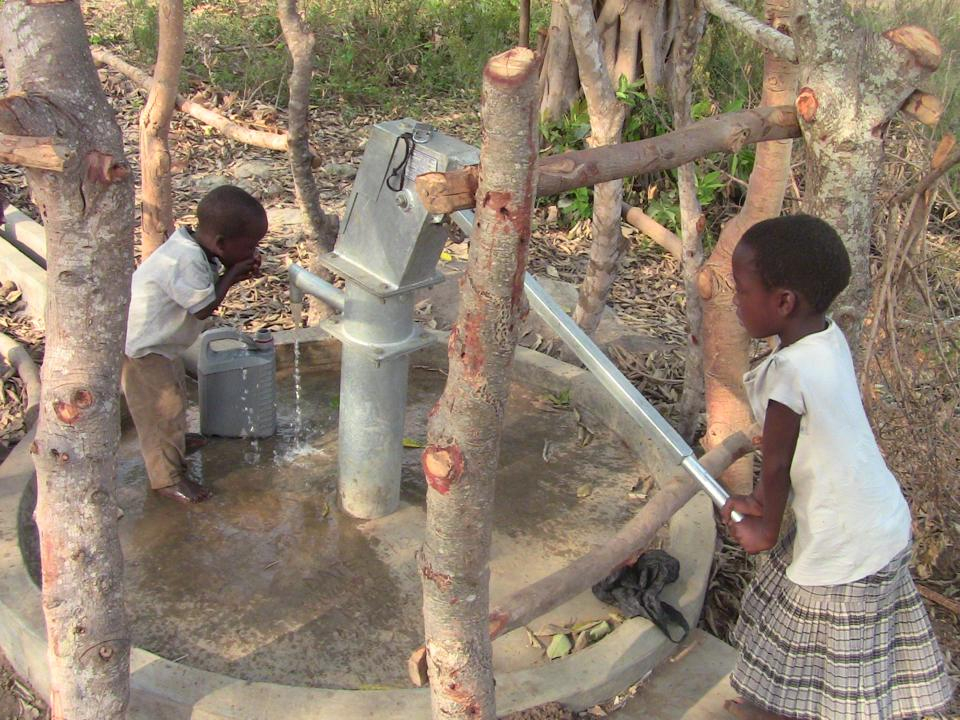 Children use a well at the SMILE school.
The limited resources create a challenging teaching environment but Oonyu and his team stay resilient. Oonyu responds to these challenges with the mantra, "Together we can." His positive attitude fuels his mission to create a sustainable and inclusive school where all children feel welcomed.
While at Pitt, Oonyu connected with Pauline Greenlick, another professor at Carlow University. After Oonyu shared his idea for the SMILE School, Greenlick helped introduced Oonyu, Susan O'Rourke, and another Carlow University professor, Mary Burke. Inspired by his vision, O'Rourke and Burke have held extensive fundraising events in Pittsburgh. 
O'Rourke and Burke also organize visits to the SMILE school for students and professionals from Pittsburgh. When visiting Oonyu in Opucet, O'Rourke noted, "we could see how much respect he held in his community."
Oonyu's infectious enthusiasm helped him form a strong team of supporters in Pittsburgh. He is grateful for Jenna Baron, a former classmate who connected him with the African Student Organization. Baron now serves as the executive director of the Alliance for Refugee Youth Support and Education (ARYSE). He also is thankful for Pitt engineering professor Michael Baird for supporting him through optometrist appointments and Dr. Pamela Yekelis, a former UPMC optometrist, for making it financially possible for him to go to the UPMC eye clinic.  
"It is amazing that Silver has persevered with his dream for an inclusive school in this remote region of Uganda and he has seen much success. It's really cool that so many people from Pittsburgh have contributed to making Silver's dream become a reality. It was all made possible by the education he received at Pitt, the connections that he made with others when he was here, and his enduring vision for a world where each belongs," said O'Rourke. 
Mindful of all the support he has received, Oonyu now pays it forward to the students of SMILE. In a selfless act of going above and beyond, Oonyu takes in several of the students to live with him in his own home. The space is a cramped but welcoming environment. Oonyu says, "We slowly become a family as our shared experiences with a disability pull us together." 
All photos courtesy of Vulnerable Children and Youth Action.
Get Involved
To donate to SMILE school or to sponsor a student, follow the link on VCAYA's homepage.  
Read more about the SMILE school on VCAYA's website.
Silver Francis Oonyu can be reached by email at opucetinclusivevillage@gmail.com. 
Pitt Education's Special Education programs are currently accepting applications. Apply here.