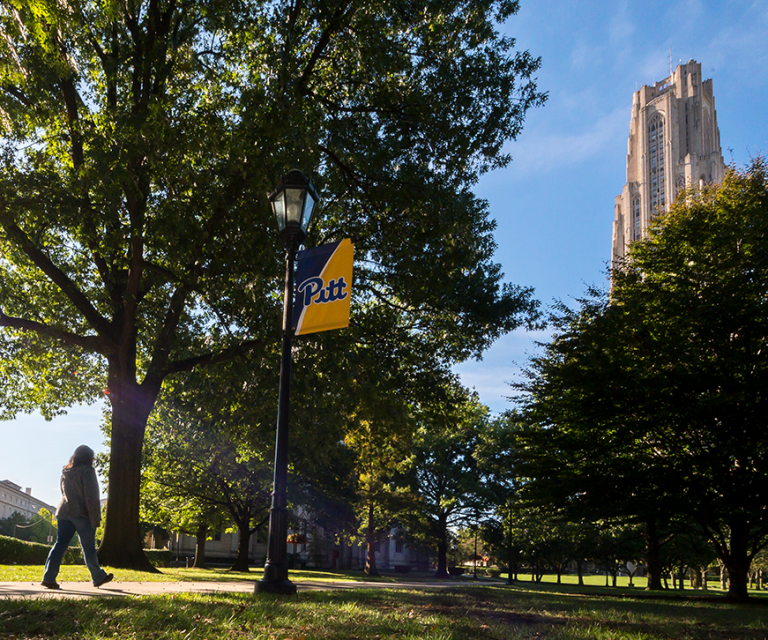 Pitt Education Soars to No. 27 in U.S. News Rankings
The University of Pittsburgh School of Education improved in the annual U.S. News & World Report rankings of education schools, climbing to No. 27 nationally among all schools, while continuing to be ranked as the top public institution in Pennsylvania.
In the 2023-2024 Best Graduate Schools ranking, Pitt Education also made gains in two education speciality areas, ranking No. 27 in curriculum and instruction and No. 22 in education psychology.
"It is exciting to see our School of Education at the University of Pittsburgh recognized as one of the nation's best education schools in the nation by U.S. News & World Report," says Valerie Kinloch, the Renée and Richard Goldman Endowed Dean and professor of the Pitt School of Education.
"Our positioning in the ranking—where we are again the #1 public school of education in Pennsylvania—speaks to the quality of our academic programs and the strength of our research culture, particularly as these things center student success and engagement" says Kinloch. "Our mission-vision is to always pursue ways to provide students with transformative learning experiences rooted in equity, justice, and innovation. We prepare our students to lead with integrity and to understand how learning and teaching must connect to health, wellness, and human development."
The U.S. News ranking evaluated 272 schools for the ranking, placing Pitt Education in the top 10% nationally. Schools were scored based on their research activity (50% of score), quality assessment (25% of score), faculty resources (20%), and student selectivity (5%).
Pitt Education was tied for No. 27 with three other schools: University of Delaware, University of Maryland, and Virginia Commonwealth University. Pitt Education was ranked above Indiana University at Bloomington, University of Illinois Urbana-Champaign, Texas A&M University, Boston University, and University of California-Davis, among others.
Within the Keystone State, Pitt Education held onto the top spot among public institutions.
It finished ahead of Temple University (No. 46), Penn State (No. 49), Lehigh University (No. 77), and Drexel University (112). Other Western Pennsylvania schools to be ranked included Duquesne University (No. 168), and Indiana University of Pennsylvania (No. 174).
The top spot in the U.S. News ranking went to Teachers College, Columbia University and University of Michigan, both tied for No. 1.
Pitt Education 2023-24 Rankings Snapshot:
Among all institutions:
No. 27 among all schools of education nationally (up from No. 32)
No. 22 for educational psychology (No. 17 last year)
No. 27 for curriculum and instruction (unranked last year)
Among public institutions:
No. 1 public school of education in Pennsylvania (no change)
No. 18 public school of education nationally (up from No. 23)