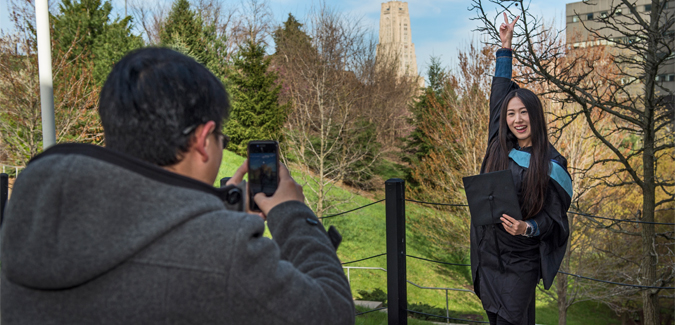 Application Requirements for International Students
Thank you for your interest in our school. The Pitt School of Education offers a welcoming and inclusive environment for international students. Our students and faculty come from all over the world, and are striving to create educational equity for a global audience. Our alumni live in nearly 90 countries around the world.
---
Admissions Deadlines
Admissions deadlines vary by program at the Pitt School of Education. However, it is important that international students submit their application a minimum of six months prior to the desired start term of the program.
Admissions Guidelines
International students must follow the admissions procedures outlined on this page. There are additional guidelines for international students, including for transcript verification for institutions outside the United States and the verification of language proficiency. Please review the information on this page and contact our Admissions and Enrollment Services Office with any questions: soeinfo@pitt.edu or 412-648-2230.