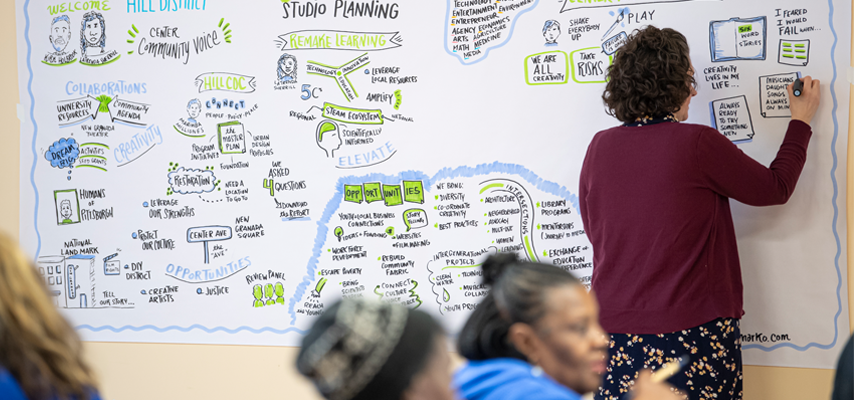 Healthy communities are the backbone of effective educational systems.
At the University of Pittsburgh School of Education, we are committed to student, family, and community success. We cultivate relationships rooted in authentic partnerships where we learn with and from communities.
Our outreach takes in schools, after-school programs, museums, summer camps, and wellness workshops. Our goal is to uplift people across Western Pennsylvania.
---

Community Leisure Learn
Our long-running Community Leisure Learn program offers health, physical activity, and wellness programming for youth and adults in Pittsburgh.
---
Community Engagement Centers
The School of Education is highly active in Pitt's Community Engagement Centers at Homewood and the Hill District.
---
Remake Learning
Our faculty are involved in this network of educators and nonprofits, which is dedicated to creating more equitable learning systems and building connections among places where learners live, work, and play.
---
Museum Lab
We are an active partner in the Children's Museum of Pittsburgh's MuseumLab, which is a cutting-edge learning environment where kids ages 10+ can experience art, tech, and making.
---
Centers & Projects
The School of Education is home to dozens of centers, initiatives, and partnerships that ignite learning in communities across the Pittsburgh region. Discover how these centers and projects are making an impact.