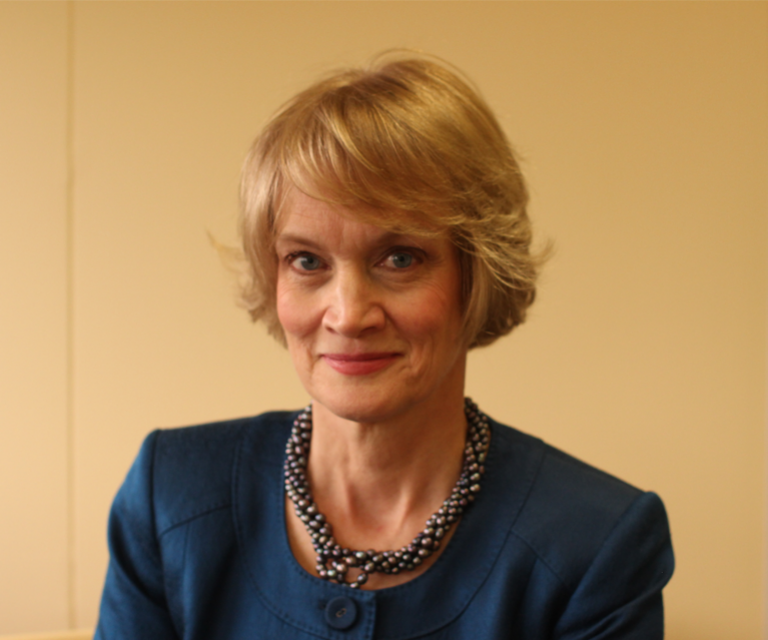 Professor Mary Margaret Kerr Receives Education Policy and Leadership Center Alumni Award
Mary Margaret Kerr, a professor in the University of Pittsburgh School of Education, was recently named as a winner of the Education Policy and Leadership Center's (EPLC) 2020 Leadership Program Alumni Award.
The EPLC is a Pennsylvania nonprofit focused on developing and implementing state-level education policies designed to improve PreK-12 student learning, increase the effective operation of schools, and enhance educational opportunities for citizens of all ages. Among its various initiatives, it offers an annual education policy fellowship program for policy makers and education leaders.
"I was amazed to receive the alumni award," says Kerr. "The other alums who have received awards are so well respected. This is an honor I can't even describe."
Due to the pandemic, the EPLC delayed the award announcement until June 2021. Winners from 2020 and 2021 were announced together in a virtual ceremony.
"In presenting the EPLC Leadership Program Alumni Award to Dr. Mary Margaret Kerr—one of more than 600 graduates of the Pennsylvania Education Policy Fellowship Program since 1999—the board of EPLC recognizes her extraordinary leadership, accomplishments, and service to policymakers, educators, and the students they serve," says EPLC Executive Director Ronald Cowell.
Cowell served as a member of the Pennsylvania House of Representatives from 1975 – 1998. He is also a former member of the Pennsylvania State Board of Education and board member of the Pennsylvania Higher Education Assistance Agency. In addition, he is a past member of the University of Pittsburgh Board of Trustees and the Board of Visitors for Pitt Education.
Kerr has devoted her career to promoting mental health, suicide prevention, school safety, and compliance with laws protecting students with disabilities. Not only has she worked in policy in Pennsylvania, but she has worked across the nation, including a long court-appointed leadership role in the Los Angeles Unified School District in California.
Since 2011, Kerr has volunteered with the Flight 93 National Memorial to support children's visits there. This work has been extended to researching children's experiences at other U.S. memorials, including the National 9/11 Pentagon Memorial in Washington, D.C.
Kerr completed the EPLC Leadership Fellows program in 2004-05. She joined a group that authored a policy proposal about the shortage of applicants for school principals in Pennsylvania. The policy piece later appeared in Pennsylvania Educational Leadership.
As part of the experience, she worked with a group of educators and policy experts. "The opportunity to be with leaders who really influence policy in Pennsylvania was irresistible and such a rare opportunity," says Kerr.
To this day, Kerr says she benefits from the professional network and knowledge gained through the EPLC fellowship.  "I would recommend the experience. Anybody who wants to work in policy at the state or national level would benefit from it," says Kerr.