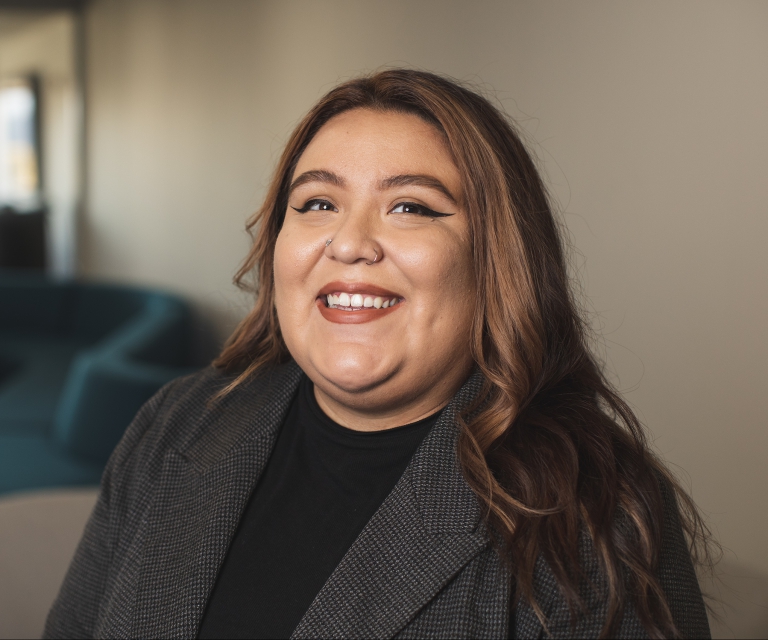 PhD Student Marialexia Zaragoza Named 2022-2023 AAHHE Graduate Fellow
Marialexia Zaragoza
Marialexia Zaragoza, a student in the University of Pittsburgh School of Education PhD in Higher Education program, was recently named a 2022-2023 American Association of Hispanics in Higher Education (AAHHE) Graduate Student Fellow.
The AAHHE fellows program prepares Latina/o/e doctoral scholars for successful careers in academia.
As a first-generation college and graduate student herself, Zaragoza strives for educational equity by disrupting traditional notions of who higher education institutions believe to be the holders and producers of knowledge.
"Being an AAHHE fellow means being in a space full of scholars and more importantly, Latine scholars who have aspirations of changing what academia has traditionally stood for and looked like," says Zaragoza. "This opportunity allows me to connect back to the parts that inspired me to pursue my PhD in the first place."
As one of 18 students selected for the graduate fellowship, Zaragoza will network with other Latina/o/e scholars, attend bi-weekly seminars covering a range of topics, and work alongside faculty mentors from institutions around the country.
"All the programming aims to prepare us to go into academic jobs whether it be administrative or the professoriate, which is extremely helpful, especially as I get closer to being done with my degree," says Zaragoza.
As a fourth-year student in Pitt Education's Higher Education PhD program, Zaragoza's research seeks to understand how Hispanic-Serving Institutions (HSIs) can more effectively serve their students. She credits her experience at Pitt Education for providing her with a critical lens to apply to her scholarship.
"This PhD program pushed me to be more critical about all institutions of education and to not forget about those who have not had the privileges to be in these spaces," explains Zaragoza. "I hope to one day return and teach within my communities and lift first-generation Latine students up with me as I also rise, while valuing and validating their experiences. Without coming to Pitt, I don't know how much of that I would have learned on my own."
Zaragoza is thankful for the support given to her by Pitt Education faculty members and peers, such as Gina Garcia, Heather McCambly, her co-advisee Esteban Alcalá, and the Equity and Justice Scholars in having a positive impact on her both academically and personally.
"Completing a PhD isn't easy, so having people around you who are going through similar experiences is so important," says Zargoza. "Having a community to lean on and remind you that you are still human has made my experience that much more meaningful here."
Learn More
The PhD in Higher Education is now accepting applications. For more information, please contact soeinfo@pitt.edu.